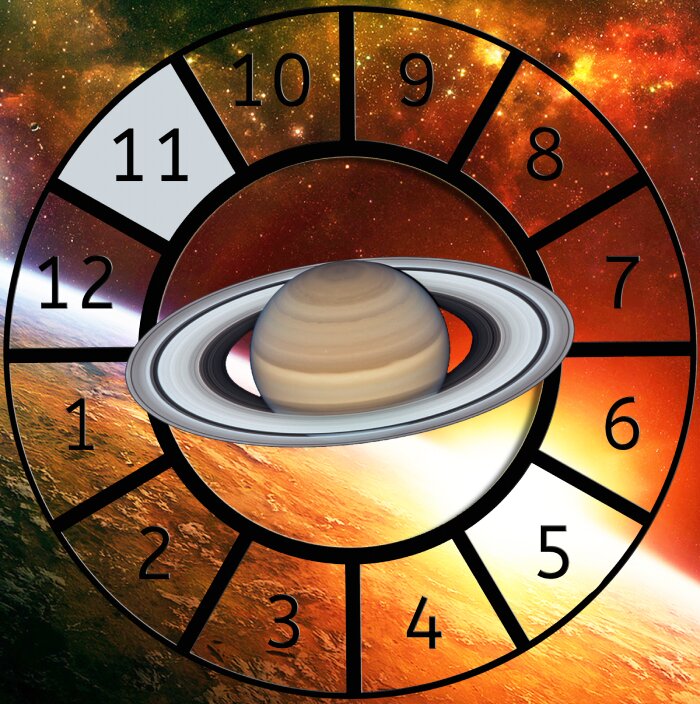 Saturn in the 11th House
The 11th House is the house of friendships and community, social justice, idealism, and hope. Appropriately, the planetary influences in the Eleventh House reveal our place within and connection to our social circle and the collective at large. On a broader scale, the Eleventh House reveals our individual hopes for humankind and how we view ourselves as driving forces for those possibilities.
You have many acquaintances but only a few close friends, probably older ones. The friendships you make endure for many years. You are attracted to groups that have a serious or necessary purpose. You feel a strong sense of duty and responsibility to the groups you become involved in. The tasks you do for any group may receive very little personal recognition and may require hard work.
In order to attain your goals and objectives, you have to be patient and willing to work hard. If your lessons are learned, the later part of life will offer greater rewards. You may experience a sense of never fitting in with the people or groups around you because of some perceived uniqueness. In any case, there may be issues regarding feeling different from others.

Sign up today!
See how we apply Cosmodynes to your
Free Personal and Synastry Reports.

Ben Baker, CEO
About the Author
Ben has practiced Astrology for over 35 years and is a certified Cognitive Behavioral Therapist (CBT) Practitioner. Ben holds 11 patents for the core functions that all dating sites now use today. See Ben's Bio for more info.