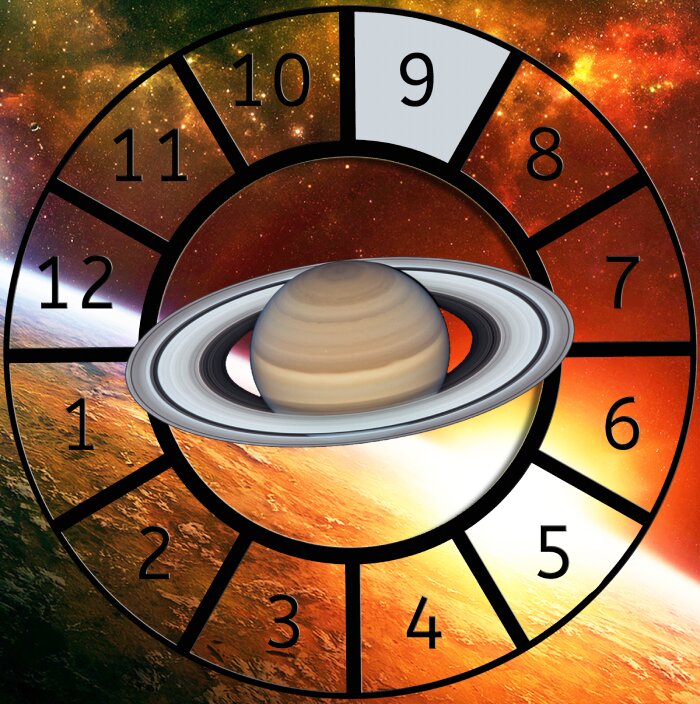 Saturn in the 9th House
The 9th House is about long explorative journeys, both mental and physical. It rules our attitudes and opinions on all topics and our efforts to understand complex issues, including morals and ethics. It rules higher education, laws, philosophy, religion, and the type of wisdom we attain in this life. The 9th House relates to our experiences contributing to personal evolution and big-picture thinking.
With Saturn in the 9th House, your religious and philosophical beliefs are probably quite orthodox and traditional. You take these beliefs very seriously. Your concentration upon deep subjects is probably quite good. You may be intolerant and critical of others and their beliefs. You may question absolutes, God, and religion in general. There may be difficulties connected with foreign travel or foreign cultures. Frustrations and delays can occur during long journeys. Take care not to deplete your energy to the point of exhaustion through over-concentration.

Sign up today!
See how we apply Cosmodynes to your
Free Personal and Synastry Reports.

Ben Baker, CEO
About the Author
Ben has practiced Astrology for over 35 years and is a certified Cognitive Behavioral Therapist (CBT) Practitioner. Ben holds 11 patents for the core functions that all dating sites now use today. See Ben's Bio for more info.