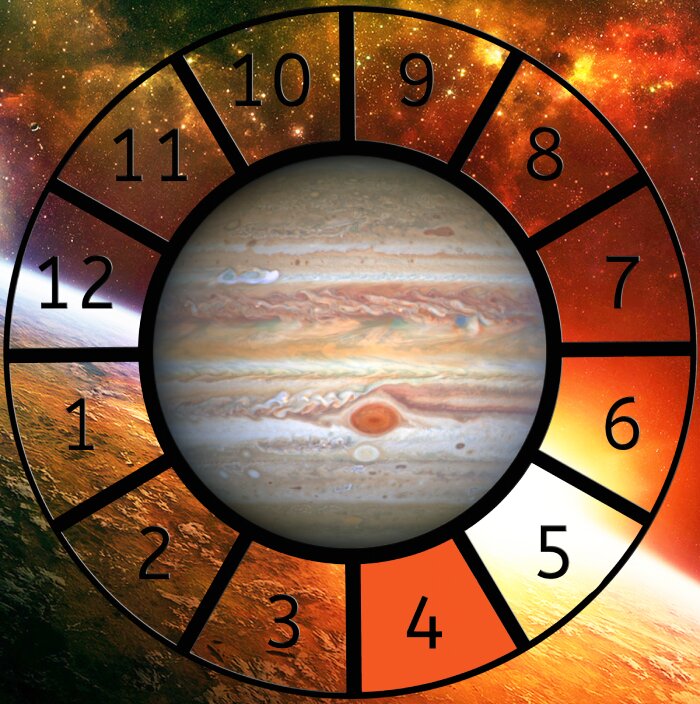 Jupiter in the 4th House
The Fourth House is the house of home and lineage. Situated at the bottom of the birth chart, it represents our foundation. It is associated with family, ancestry, traditions, the home we come from, and the home we hope to make for ourselves. If any planets are in your Fourth House, considerable energy is directed toward family ties and homemaking.
You are generous, self-confident, hospitable and patriotic. Prosperity usually increases in later years. You desire a home that is spacious and comfortable. Parental influence is strong in shaping your character. Perhaps your parents shared a strong faith with you. Usually, considerable help and/or an inheritance is received from the parents. With Jupiter well-aspected, it is better to stay where you were born rather than move away from your birthplace. Guard against becoming ostentatious and watch out for self-indulgence.
Sign up today
and see how we apply Cosmodyness to your
Free Personal and Synastry Reports.

Ben Baker, CEO
About the Author
Ben has practiced Astrology for over 35 years and is a certified Cognitive Behavioral Therapist (CBT) Practitioner. Ben holds 11 patents for the core functions that all dating sites now use today. See Ben's Bio for more info.