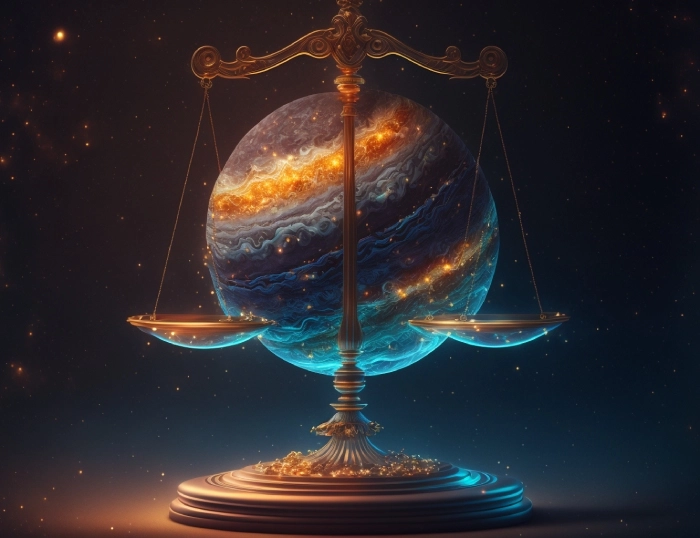 Jupiter in Libra
Key Traits & Themes
First, let's review what Jupiter and Libra signify, individually and together.
Jupiter is the largest planet in our solar system and symbolizes expansion, abundance, optimism, spiritual growth, wisdom, and where we find our luck.
Libra is an air sign and represents harmony, balance, relationships, diplomacy, fairness, and a sense of beauty and aesthetics.
When Jupiter is in Libra, we have the conditions that enable good fortune through the cultivation of harmonious relationships, a sense of fairness, and an appreciation for beauty and aesthetics.
If you have Jupiter in Libra, you are likely to have a natural talent for diplomacy, a strong sense of justice, and a desire for harmonious interactions.
Jupiter in Libra emphasizes the value of cooperation, partnership, and diplomacy, and can bring good fortune through networking, building bridges, and promoting mutual understanding and fairness.
You are philosophical and spiritual, just and gentle, sympathetic, charming, and friendly. You have excellent abstract reasoning skills, and your ability to weigh the pros and cons is remarkable – perhaps there is interest in the law. Luck comes to you through your partnerships, your eye for beauty and your efforts toward harmonizing your environments. You like to entertain, and success is best achieved by putting yourself or your creative talents on display.
You grow as a person by using your ability to be outgoing and well-liked by others. Because Libra is the sign of partnerships and Jupiter is the planet of luck and abundance, you literally bring luck to those who partner with you.
Historically, more than natives of any other Jupiter position, you benefit from marriage. More often than not, marriage increases your wealth and social standing. On the negative side, there is a danger of self-indulgence or extravagance and a desire to improve social status through marriage rather than establishing a partnership based on true love. There may be more concern about demonstrating to the world that the marriage has been successful rather than happy. Much expense may be incurred through partnership, perhaps on account of the marriage partner's extravagant tastes.

Cosmodynes
*Look at your Cosmodyne scores to see whether your Jupiter is Harmonious or Discordant.
In our AI model, Jupiter is considered a "Benefic" - everyone starts out with a (harmonious) positive score and harmony points are added or subtracted from this base configuration if applicable. It is perfectly normal to have a positive score.
Transits to your Jupiter, especially from the outer planets, can greatly affect its expression as well.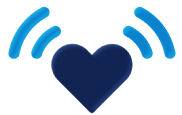 A Harmonious Jupiter in Libra

A Discordant Jupiter in Libra

Strategies for Success
To maximize the benefits and overcome the challenges of your Jupiter in Libra placement, consider implementing the following strategies:

Strategies for Balance
Practice self-care and prioritize your own well-being. Set aside time for relaxation, rejuvenation, and activities that bring you inner peace.
Sign up today
and see how we apply Cosmodynes to your
Free Personal and Synastry Reports.

Ben Baker, CEO
About the Author
Ben has practiced Astrology for over 35 years and is a certified Cognitive Behavioral Therapist (CBT) Practitioner. Ben holds 11 patents for the core functions that all dating sites now use today. See Ben's Bio for more info.