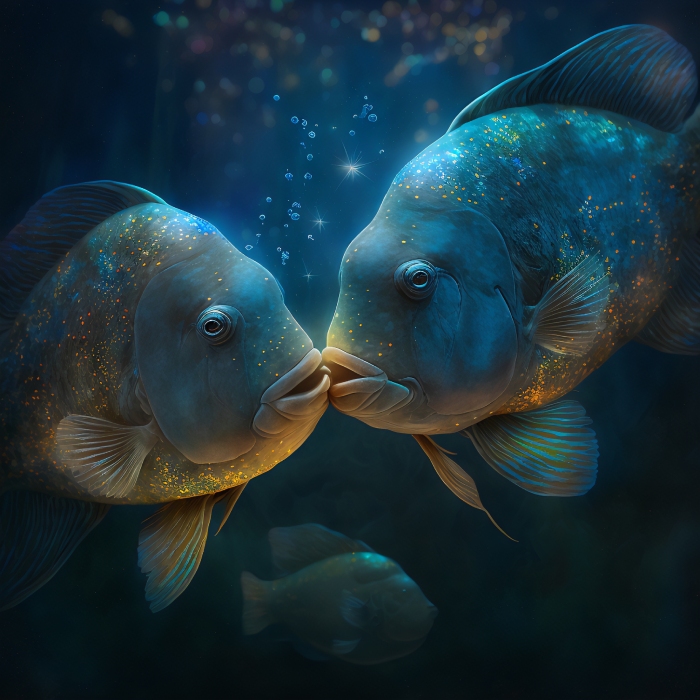 Venus in Pisces

Keywords:
Romantic, Dreamy, Compassionate, Intuitive, Idealistic, Spiritual, Escapist, Emotional Vulnerability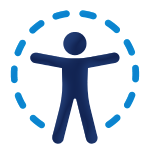 The Basics
Venus is all about your style of expressing love and your attitude towards money, things of value, and art.
Pisces signifies imagination, compassion, spirituality, and sensitivity.
With Venus in Pisces, you have a romantic and dreamy nature when it comes to love and relationships. You are deeply empathetic and can easily connect with others on an emotional level. You have a compassionate and nurturing approach to love, and seek to create a deep spiritual connection with your partner. You are intuitive and can sense what others need from you without them having to say it outright.
You are idealistic and have a tendency to see the best in people, which can sometimes lead to disappointment. You may have a spiritual or artistic side to your personality, and seek to express your creativity in your relationships. You value emotional depth and may have a tendency towards self-sacrifice for the sake of love.
However, you may also have a tendency towards escapism and may use fantasy and imagination to avoid facing difficult emotions. You are highly sensitive and can be easily hurt by rejection or criticism. You may struggle with setting boundaries in your relationships, and may need to work on developing emotional resilience and self-care.
Money and material possessions may not be a top priority for you, and you may have a tendency towards being generous with your resources. You may also have a spiritual or philosophical approach to money and may seek to use it for charitable or humanitarian purposes.
Dating Venus in Pisces:
If you're dating someone with Venus in Pisces, you need to be prepared to connect on a deep emotional level. These individuals are sensitive and intuitive, and they seek partners who can appreciate their romantic, dreamy nature. They're not interested in shallow relationships, so if you want to impress them, you need to be willing to explore the depths of your emotions and share your innermost thoughts and feelings. Venus in Pisces individuals are highly imaginative and creative, and they appreciate beauty in all forms. Consider planning a date that involves art, music, or poetry. A stroll through a botanical garden, a visit to an art museum, or an evening at the theater are all activities that might appeal to them.
They're also highly romantic and love the idea of being swept off their feet. Consider surprising them with a bouquet of flowers or a handwritten love letter. It's important to note that Venus in Pisces individuals can be highly idealistic and may have unrealistic expectations of their partners. They may also struggle with setting boundaries and can be prone to emotional manipulation. Be gentle but firm in setting your own boundaries, and make sure that your relationship is built on mutual respect and trust.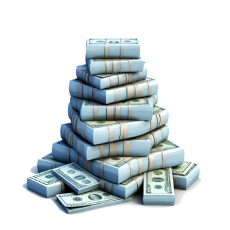 Venus in Pisces & Money:
You may have an idealistic approach towards money matters. Accumulating wealth or material possessions may not be your top priority, as you're more inclined to use your resources to help others. You're likely to be attracted to causes that are aligned with your values and may participate in charity work or other forms of altruistic giving. However, being a dreamy individual, you may find it challenging to manage practical financial matters such as budgeting and financial planning. In a partner, you may look for someone who can provide guidance and help you stay focused on the practical aspects of money management.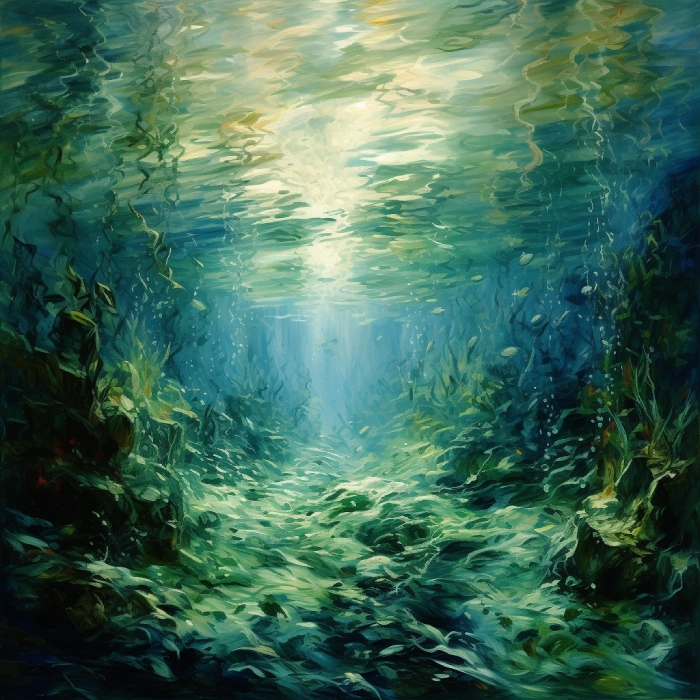 ("Under water", in the style of Claude Monet, by Midjourney AI)
Your preference for Art:
As someone with Venus in Pisces, you're likely drawn to art that is ethereal, mystical, and otherworldly. You appreciate pieces that evoke a sense of wonder and magic, and you're drawn to artists who can capture the essence of the unseen world. You may enjoy works that explore themes of spirituality, fantasy, or mythology, or that use dreamlike imagery to convey a sense of mystery and wonder.
Here are some artists whose work might align with your Venus in Pisces tastes:

Sign up today!
See how we apply Cosmodynes to your
Free Personal and Synastry Reports.

Ben Baker, CEO
About the Author
Ben has practiced Astrology for over 35 years and is a certified Cognitive Behavioral Therapist (CBT) Practitioner. Ben holds 11 patents for the core functions that all dating sites now use today. See Ben's Bio for more info.