Venus in Aquarius

Keywords:
Unconventional love, Intellectual connection, Eccentricity, Open-mindedness, Independence, Detachment, Freedom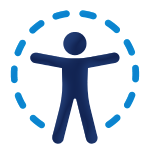 The Basics
Venus represents how you express love and your attitude towards money, beauty, and art.
Aquarius signifies eccentricity, individuality, open-mindedness, and freedom.
Your affections are expressed in an open, unconventional, and rather detached way. Socializing, bringing people together, and having many friends and acquaintances very much appeal to you. Because you value friendship so highly, you may be more comfortable being a friend than a lover.
One thing's for sure — you highly dislike possessive, clingy relationships. You want to be free to do whatever you want with whomever you like. You want an intellectual or spiritual connection with your partner, and this may even be the preferred substitute over a very intimate or emotional bonding.
You need a partner who will give you plenty of freedom, allowing you to be your own person, and not be too demanding emotionally. You are charming, happy and original, but also, cool, calm and detached. While your tendency towards detachment can be advantageous, it can also hinder your ability to connect with others on an emotional level. You have a knack for intellectualizing your feelings, which can prevent you from becoming possessive or overly attached to people or things. However, it's important to remember that warmth and understanding are also crucial in fostering meaningful relationships. So, while your mind may filter your emotions, don't forget to let your heart lead the way from time to time.
With Venus in Aquarius, you express love in an unconventional and eccentric way. You value intellectual connections and seek partners who stimulate your mind. You are attracted to people who are independent and have their own interests, always encouraging them to pursue their passions. You have an open-minded approach to love and are willing to explore new ideas and lifestyles. You may find yourself drawn to unconventional relationships or those that challenge societal norms.
Dating Venus in Aquarius:
Venus in Aquarius people value independence, freedom, and intellectual stimulation in their relationships. They are attracted to unique and unconventional people who challenge their minds and broaden their horizons. To impress a Venus in Aquarius on a date, suggest doing something out of the ordinary, like attending a festival, visiting an art exhibit, or trying a new and exciting activity.
These individuals can be emotionally detached and may prioritize friendship and intellectual connection over romantic feelings. They are not afraid to speak their minds and express their individuality, so be prepared for honest and straightforward communication. They appreciate partners who respect their need for space and independence, but also those who can engage in deep and meaningful conversations that explore new ideas and philosophies.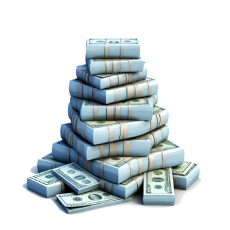 Venus in Aquarius & Money:
If you have Venus in Aquarius, you highly value financial independence and prefer to manage your money in your own unique way. You're drawn towards innovative investments and ventures that align with your progressive views. You're also interested in socially responsible investing and supporting causes that match your values. It's important to you that your partner shares your financial goals and understands your desire for financial autonomy.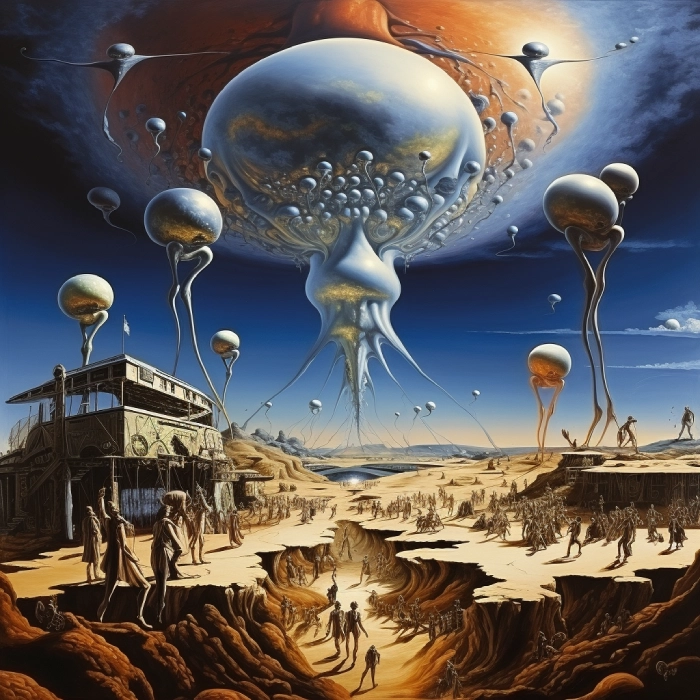 ("Alien Invasion", in the style of Salvador Dali, by Midjourney AI)
Your preference for Art:
You are likely drawn to art that is avant-garde, experimental, and visionary. You appreciate pieces that challenge traditional art forms and explore new mediums and techniques. You are attracted to artists who push boundaries and are unafraid to express their individuality and unique perspectives. You may enjoy works that explore themes of technology, futurism, and social justice, or that challenge traditional notions of beauty and aesthetics.
Here are some artists whose work might align with your Venus in Aquarius tastes:

Sign up today!
See how we apply Cosmodynes to your
Free Personal and Synastry Reports.

Ben Baker, CEO
About the Author
Ben has practiced Astrology for over 35 years and is a certified Cognitive Behavioral Therapist (CBT) Practitioner. Ben holds 11 patents for the core functions that all dating sites now use today. See Ben's Bio for more info.