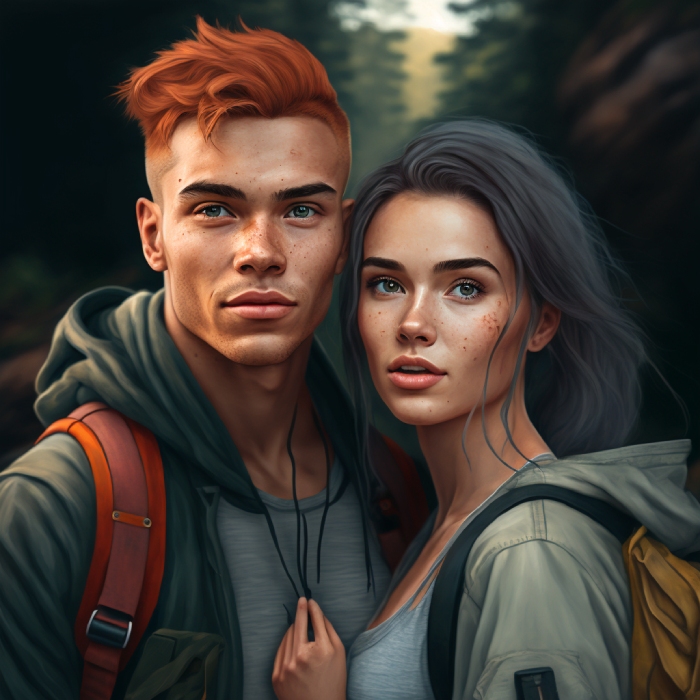 Venus in Sagittarius

Keywords:
Wanderlust love, Philosophical attraction, Fun-loving, Adventurous, Free-spirited flirting, Impatient desires, Exploration, Intellectual charm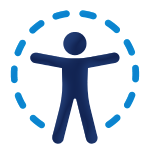 The Basics
Venus is all about your style of expressing love and your attitude towards money, things of value, and art.
Sagittarius signifies adventure, exploration, optimism, philosphies, and freedom.
You're playful and fun-loving, and not afraid to show off your sense of humor or your free-spirited nature. With Venus in Sagittarius, you're attracted to people who share your love of adventure, spontaneity, and philosophy fueled, intellectual pursuits. When you do finally settle down, you want someone with whom you can spiritually grow with and expand your world and your consciousness.
You're not at all content with a dull or routine relationship - life is too short for that. Your romantic relationships often start off with a bang - intense passion and a sense of exhilaration. But, like your Sagittarian nature, you may quickly become restless and start seeking out new experiences and new partners. You may struggle to commit to just one person, preferring to keep things light and breezy.
You're a natural flirt, and you enjoy the thrill of the chase. You're not afraid to make the first move and pursue someone you're interested in. You're attracted to people who are intelligent, philosophical, and have the same broad-minded outlook on life.
One potential downside of your Venus in Sagittarius is your impatience. You may become frustrated if things don't move quickly enough for you, both in love and in other areas of your life. You're not one to sit still for long, and you may become restless and irritable if you feel stuck or confined.
Dating Venus in
Sagittarius:
While we all are more complex than a single Sign placement, there's plenty to glean from from the Venus position in what feeds our desires.
Perhaps above everything else, you value honesty and authenticity, so if your date can express their opinions and beliefs with sincerity, it will impress you.
Sagittarius is adventurous, open-minded, and always up for trying new things, so on a date, you want to experience something different, exciting, and mentally stimulating. Going to a new restaurant, attending a comedy club or improv show, taking a cooking class, a even a simple hike in nature and engaging in a philosophical discussion can all be excellent date ideas.
Being independent is also important to you, so you may prefer a partner who has their own interests and hobbies.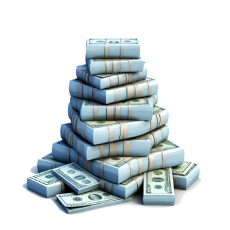 Venus in Sagittarius
& Money:
You are not one to be overly concerned with material possessions or financial stability, as you value freedom and experiences more. You may have an optimistic view of money, thinking that there will always be more opportunities to make it if needed. However, you can be impulsive with spending, especially when it comes to travel or education. You may also have a preference for investing in experiences that broaden your horizons, such as attending a cultural event or going on an adventurous trip.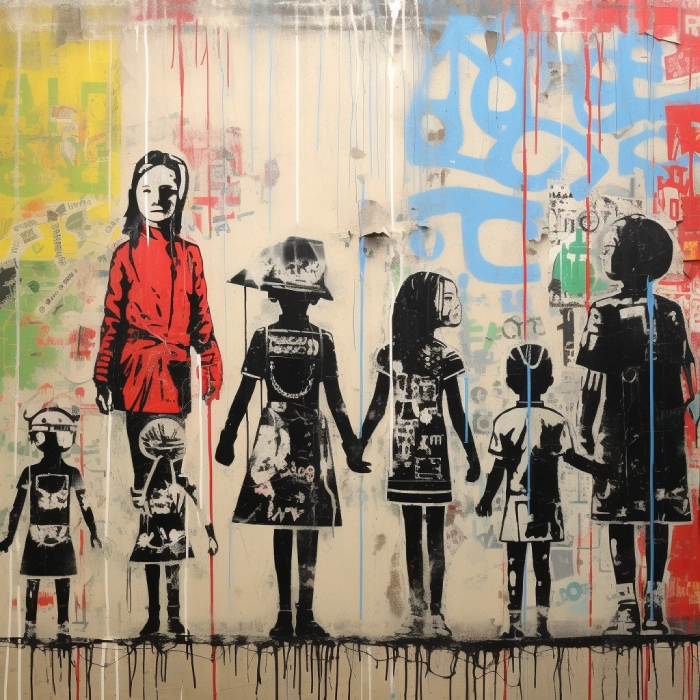 (Art Brut, in the style of Banksy, by Midjourney AI)
Your preference for Art:
With Venus in Sagittarius, you are attracted to art that is unconventional, and thought-provoking. You prefer art that challenges the status quo and inspires you to think outside the box. You may be drawn to art from different cultures or countries, and you may appreciate artists who have a unique style or who experiment with different mediums.
Artworks that portray various cultures, the great outdoors, or express a sense of joy and freedom may hold a special appeal for you.
Here are some artists whose work might align with your Venus in Sagittarius tastes: