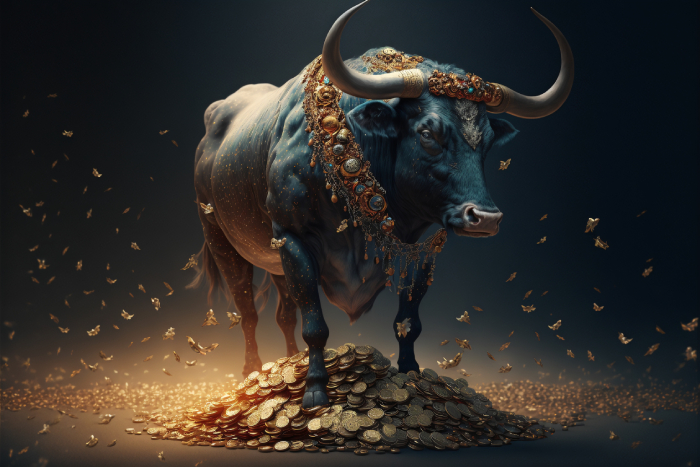 Venus in Taurus

Keywords:
Sensual, Practical, Materialistic, Traditional, Loyal, Stubborn, Patient, Romantic, Possessive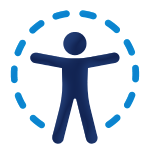 The Basics
Venus is all about your style of expressing love and your attitude towards money, things of value, and art.
Taurus symbolizes stability, practicality, determination, an appreciation for material comforts and increasing what you have.
With Venus is in Taurus, your affectionate nature is grounded in the physical world. You enjoy the finer things in life, and have a heightened appreciation for beauty and luxuries. Creature comforts are essential to your happiness, and you hate getting your hands dirty, hoping or expecting someone else to do the dirty work.
Romance is your love language, and you seek a stable, long-lasting relationship that can withstand the test of time. You are tremendously responsive to beauty, and the physical attractiveness of your partner is fundamentally important to you.
You express your love in practical ways, such as cooking a special meal or giving thoughtful gifts. You're a loyal partner, and expect the same from your significant other. However, your possessiveness can sometimes create tension in your relationships, as you tend to hold onto people and things tightly.
You're patient, and willing to wait for what you want. This can make you seem slow to act or indecisive, but once you've made up your mind, you're steadfast in your convictions. You may be resistant to change, and prefer traditional values over progressive or avant-garde ideals.
Your sensual nature is a key component of your romantic relationships. You enjoy physical touch, and may be drawn to people who have a comforting, calming energy. You may be stubborn in your ways, and may need to learn to compromise in order to maintain harmony in your relationships.
Dating Venus in Taurus:
A Venus in Taurus appreciates the finer things in life, and enjoys being pampered. Plan a date that includes good food, luxurious surroundings, and plenty of physical affection. A quiet night in, with a delicious meal and a cozy atmosphere, can be just as exciting as a night out on the town.
Make sure to bring a thoughtful gift or gesture to show your appreciation. Flowers or a small token of your affection will go a long way towards making your date feel special. Don't rush things - take your time to savor the experience, and let the romance unfold at a comfortable pace.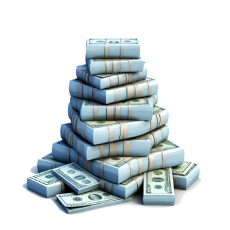 Venus in Taurus and Money:
You likely have a practical approach to money and because Venus (money) is in its home Sign (Taurus), you have a knack for attracting it, almost in a magical way.
You enjoy the finer things in life, but are also willing to work hard to attain them.
You may have a talent for business, and enjoy investing in tangible assets such as property or art. You may be slow to spend your money, but once you do, you're willing to invest in quality items that will last a long time.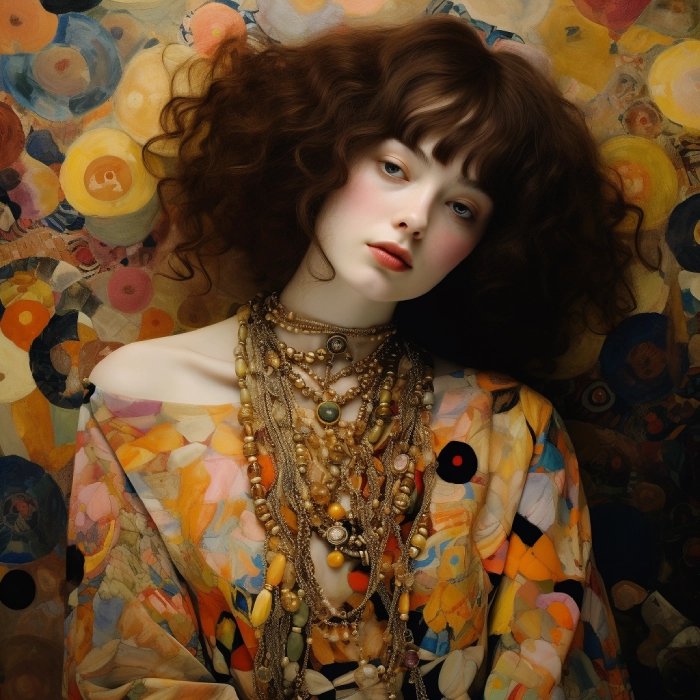 (A Klimt, by Midjourney AI)
Your preference for Art:
You're drawn to art that is beautiful, classic, and enduring. You appreciate the skill and craftsmanship that goes into creating art, and may be drawn to traditional styles such as realism or impressionism.
You may also have a love for the natural world, and be drawn to art that features landscapes or still life paintings of flowers or fruit.
Quality is important to you, and you're willing to invest in pieces that will appreciate in value over time.
Your taste in art likely leans towards the realistic and classical, celebrating the human form, nature, and the comforts of home. You are drawn to artwork that evokes a sense of tranquility, security, and peace. Earth tones and soft, luxurious textures might particularly appeal to you.
Although it's challenging to identify artists with Venus in Taurus due to the lack of specific birth times and locations, the following artists' works align well with your aesthetic tastes:

Sign up today!
See how we apply Cosmodynes to your
Free Personal and Synastry Reports.

Ben Baker, CEO
About the Author
Ben has practiced Astrology for over 35 years and is a certified Cognitive Behavioral Therapist (CBT) Practitioner. Ben holds 11 patents for the core functions that all dating sites now use today. See Ben's Bio for more info.